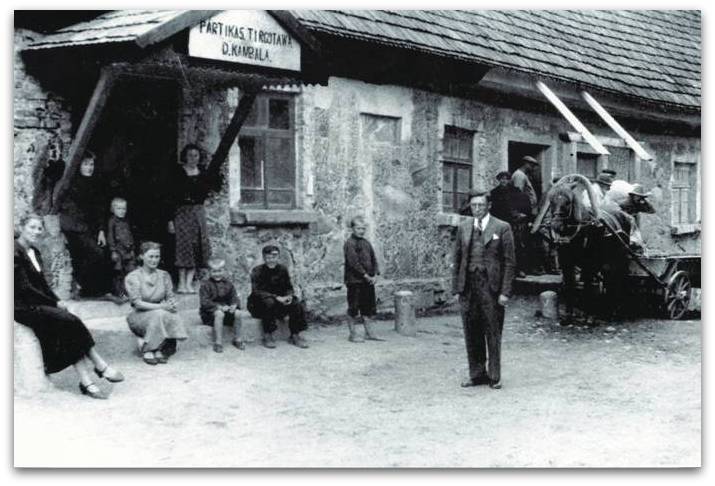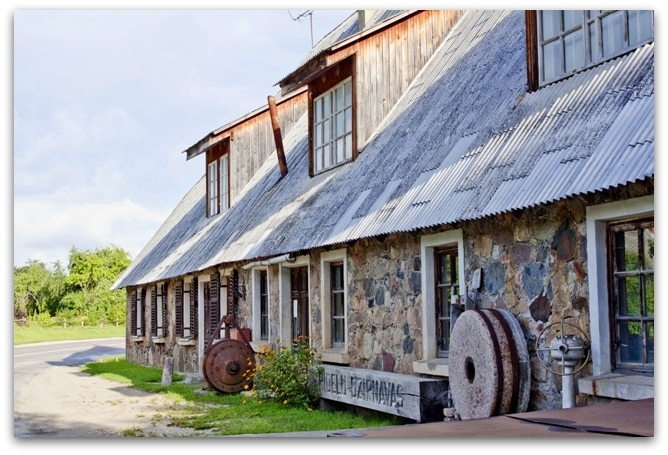 The Rideļi Mill has stood here for many years now. In 1863, LakeEngure was connected to the sea bay and the water level in the lake lowered by about 2 metres. Then the Count Landsdorf built this mill. The river Kalnupe, which flows into LakeEngure, flows through the mill. Back in the day, all the mill machinery was driven by a waterwheel. The mill was equipped with wool combing, yarn spinning, and grain milling machines.
During the First World War, the mill burnt down. After the manor land reform, the mill walls and lake was bought from the state by Donāts Kambala – the grandfather of the current owner Oskars Kambala. The mill was renovated in 1924, and a turbine and generator was installed instead of the waterwheel. The historic waterwheel with a grain milling machine has been renovated and is set up as a museum exhibit.
In 1949, the owners were dislodged from the mill and in 1971 the mill, being the property of a collective farm, burnt down. The family recovered the property in ruins, while the area around it was polluted and littered. The mill was renovated and in 1996, the milling went on around the clock, processing 3.5 tonnes of grain each day. In 2002, the mill was included in the European Industrial Cultural Heritage.
Today, the mill is not used for mass grain processing, but the owners are always willing to demonstrate how various types of milling can be achieved from grain.